Healthcare Representation & Counseling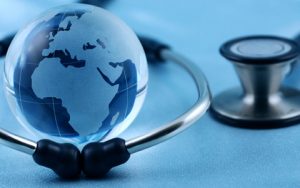 The Healthcare industry is rapidly evolving and reinventing itself. At ADLI Law Group, our healthcare attorneys are constantly keeping track of new laws and regulations including everyday trends and developing both creative and innovative legal solutions for "Today's" healthcare industry. With extensive knowledge and experience in the healthcare field, our lawyers at ADLI Law Group are able to provide insight to our clients and help them manage and implement the changes necessary for their businesses' success in this rapidly evolving industry. At ADLI Law Group, we provide top-quality service and competitive representation to our healthcare clients at affordable rates. Our healthcare attorneys specialize in managing the complicated processes involved in acquisition and sale of regulated facilities and single-purpose properties, including completing transitional agreements between operators, transfers of licensure with State and Federal Agencies and handling the sensitive and technical negotiations concerning lease assignments and renewals.
Who do we represent?
 Hospitals
Physicians
Post-Acute Care and Senior Services
Healthcare Information Technology
Services tailored to the needs of our clients:
Transactional
Purchase and sale of business assets
Leasehold interests and real property
Regulatory
Litigation